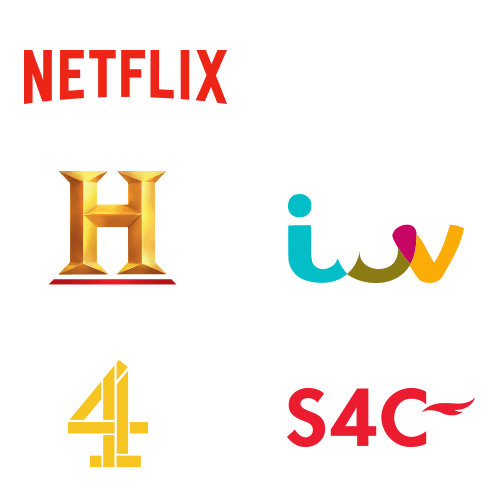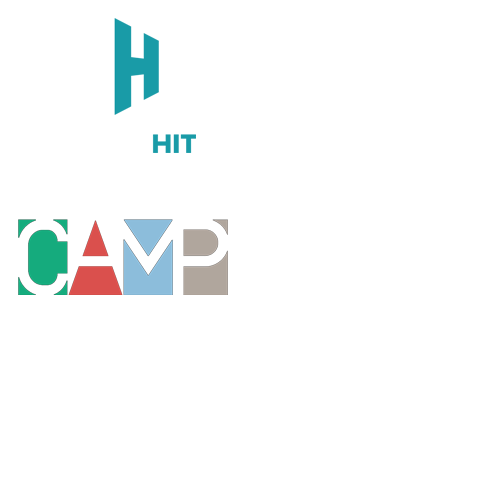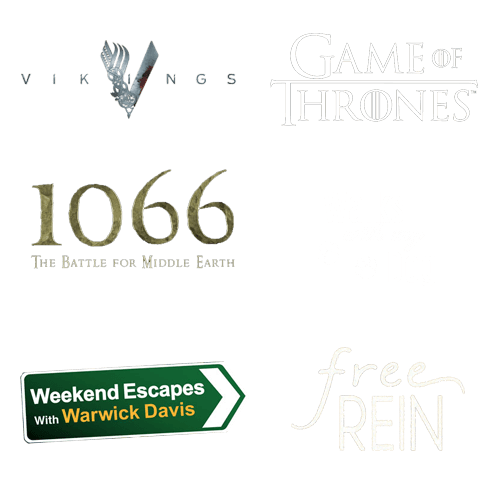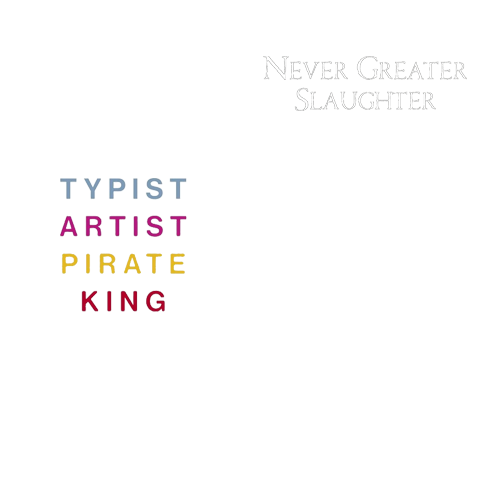 " "I just wanted to say huge thank you for your support with the Bootle Children's Literary Festival today. Everyone was stunning! The ladies made woven bracelets and chatted to children while the warriors escorted our dragon and posed for photos. Everyone was so wonderful with the children who will be taking away memories they will treasure forever. "
" You were all awesome...we've had so many amazing comments & feedback. Truly great to work with you & thank you for all your hard work, enthusiasm & much-needed humour! Hope you all got home safely. Thank you again. "
" Hello, I've just returned from Brimstage and just wanted to say how impressed I was with your troop. I found it hugely informative and interesting and I thought everyone communicated so well, especially with the children, in getting over Viking life. My family have had a fantastic day and it is down to the Wirhalh Skip Felagr's professionalism, knowledge and friendliness. Many thanks. "
" Working with the group has been a pleasure. It's an exceptional educational offering. All aspects of Viking and Anglo Saxon life are made real from the everyday homestead, clothing and diets, to how society was structured and the myths and legends that supported it, how coins were minted and why, as well as the obvious weaponry and warfare. We really look forward to working with them again in the future" "
" I am writing this as huge thanks for what you brought to our Brunanburh presentation night that also raised significant funds for The Open Door Centre and the excellent work they do in supporting younger folks mental health!
The evening event that was centred around Dr Clare Downham's and Dave (Capener's) presentations went really well and was very well received by the Wirral Residents who attended! But, folks also commented upon how the Skip Felgars, coming in costume and full regalia, really enhanced the feel of the night!
The clothing and weaponry gave folks learning about Viking Wirral something to contextualise what they were learning about - and your friendliness and your willingness to let folks hold weapons and wear helmets also was something that some of us will remember as something we'd always wanted and never had the chance to do before!!
if we plan any further events, we'd love you to return in costume again, if possible please!
A great evening was had by all, and a big thanks for both the presentation Dave and the presence of such a genial "Warband!!"
Thanks again! "
" Wirhahl Skip Felagr have made a significant contribution to events and educational activities in Merseyside.
I have benefited from the group's collaboration with the University of Liverpool, sharing their expertise and enthusiasm at events.
The group also provided images for the 'Viking Age in the North West' iPhone app which made a big contribution to its visual effectiveness.
A couple of my students are also actively involved in the group and this has provided an excellent opportunity for hands on learning.
I have also noted the boost they have given to events at the Museum of Liverpool, Upton Viking Festival and the volunteer work they are currently doing at Finds Processing Days with Wirral Archaeology.
I am looking forward to working with the group in future, especially at the forthcoming Viking Congress hosted at Liverpool and Bangor in 2021. "
"On behalf of Wirral Archaeology,
We have had a partnership with WSF for the last three years. They have been invaluable to us and assisted us with delivering presentations on the battle of Brunanburh, delivering educational lessons and assisting us with the processing of artefacts from archaeological projects that we have undertaken. We will be supporting each other at several impending events.
WSF are much more than an re-enactment group. Some of their members are serious researchers and they work with us to conduct research into the period known as the Viking age. We work with several high profile academics who also value WSF because of their valuable assistance.
They are dedicated and professional and are respected by WA and our associates. Their members have wide ranging skills which they have used to assist us and they are playing an important role in researching the Viking history of the Wirral. "
"We would happily recommend Wirralh Skip Felagr as a partner for your Viking re-enactment needs. We found Their attention to detail and historical accuracy was exemplary and they bought along many crafts from weaving to butter making – a real education. From battle re-enactments to special warrior shows for the kids, we were delighted with the service they offered. Not only this, but on event close, they packed everything away and tidied their area to a point in which we would have never known they were there! "
"Excellent organisation informing people about the Vikings"
"A big thanks to all of you for your fantastic work at the weekend and for another great day's demonstrations. On a personal level you were all so organised and easy to work with you made my job an absolute breeze... I would highly recommend The Wirhalh Skip Felagr, their enthusiasm, knowledge and organisation are extremely impressive and made for a very enjoyable day. All of our visitors were totally engaged with the many and varied activities and displays on offer. A perfect addition to our Festival of British Archaeology events and I hope to see you again in the future."
"We learnt more talking to you for ten minutes than we did from watching the entire film."
"Thanks for going the extra mile to accommodate us at such short notice"
"Wirhalh Skip Felagr are a pleasure to work with and provide an excellent living history event tailored to suit the venue"
"Wow that's well mint!" (in the ever changing world of youth slang high praise indeed!) "
"Thank you ever so much for the excellent Viking re-enactment you did at the Museum of Liverpool. Your group was a real spectable in the atrium of the museum. The Young Archaeologists Club loved meeting you, and it was a very popular event with the public. I really appreciate your giving your time - it was brilliant to have such knowledgeable people on hand engaging the public with local archaeology. "
"We were very happy with everything your organisation provided for Priory Tales. You were excellent, flexible and engaged with the audience in a professional way. I would highly recommend you for quality and value for money"
"For nearly two decades the Wirhalh Skip Felagr have superbly brought to life the great Viking age of Wirral and the North West through their expert displays and interaction with the public and schools. They combine historical accuracy - with no detail missed - with enthusiasm and entertainment helping youngsters and oldsters alike to learn about our great heritage. The most recent example I experienced at a private function was a superb re-enactment of the deal between Queen Aethelflaed and Ingimund which gave the green light to the first settlements; an intriguing and highly entertaining comedic interpretation of the classical story introducing Ingimund's Irish wife. We are very fortunate indeed to have the Skip Felagr."
"The whole day at Coronation Park was great, the Wirhalh Skip Felagr were punctual, cheerful and enthusiastic, chatting engagingly with all ages who approached them. There was something for everyone to be interested in so the range of crafts and artefacts as a whole made the display a hit and the Vikings really added a special touch to our day in the park... As a first time event manager the group were great to deal with so please pass on my personal thanks to all of them... The Vikings were such a brilliant bunch who were great to have as part of an event and lovely people to chat to. They know so much and have a brilliant way with the kids."
"The Skip Felagr got stuck in from the start, weren't put off by our small visitor numbers giving it their very best. I'd recommend the Wirhalh Skip Felagr, they were friendly and engaging, taking the time to speak to each child and engage those who may have been quieter. I was really pleased with the session they provided, as were the visitors! The value for money was fantastic, they were very understanding that we were a charity project with a small budget. They fitted their work around our needs completely. Fantastic! "
"Amazing, our young daughter and our teenage son both interested in the same thing at the same time, plus it was something educational! That's got to be a rare form of family entertainment."
"The WSF are good at engaging the public in discussion, add interest to the range of events at our fair and draw in more visitors"
"More informative than my trip to the Jorvik centre."
"Such an approachable and public orientated group"
" This is a very big thank you for acting so quickly to secure us some Viking reenactors for the official opening of West Kirby Museum when we were let down by other people with less than 24hrs notice. You kept people entertained and informed all day and we hope we may see you again among the Vikings coming to the Earth Fest in September when the Museum will be open again."
"This is so interesting, does your organisation have a branch in California I could join, and if not how do I set up a group back home in America?"
"The Wirhalh Skip Felagr invaded Ashton Park during the bank holiday and put on a fine show for the public"
"Fascinating! Thank you so much, I'll never think of the Vikings in the same way again"
"Sorry to have hogged so much of your time, but I'm a real history geek and it's been great to pick your brains and learn so much more about a period I love "
"I've seen a few living history groups in action, but I have never seen one get children so involved, or be so keen, not just to re-enact fights, but to talk about everything from food, to medicine, to coins, to burials."
"I loved it on Viking day!" "I liked the bit where we smelled the pottage, it was a great day." "I liked it when he showed us his battling skills." "Viking day was very fun and awesome!" "I wouldn't like to be a Viking because they are mean to animals and eat pottage but it was a good day!" "I loved making rope" "
"Our Viking day was fantastic! The children were enthralled by our Viking visitor who arrived early, was all set up well before the first bell, was extremely knowledgeable, held the children's attention all day and answered all of the children's questions. The children really enjoyed getting to touch all the artefacts and learned so much in one day we will definitely be inviting you back next year!" "Steve's subject knowledge is amazing and he could answer all the children's questions. The day was really informative and entertaining - the kids loved it!"
"It's been a positive experience where from the beginning the communication was great. Steve tailored the experience to my class and they got so much from it. His knowledge was incredible and it really enthused the children as they loved seeing all the artefact replicas. He came very prepared and it was brilliant to see all he had... The corn mill Steve brought with him was fantastic as was everything else... There is not one aspect I could fault having really brought the topic to life with subject knowledge and enthusiasm. The children enjoyed it and learnt a lot in a fun, hands on way. Would most certainly recommend this memorable and educational experience."
"Many thanks again to you and your Viking group for the fantastic contribution in helping make our day a huge success"
"I know that all of the children who came over to see you really enjoyed their time with you and all my dealings with you in advance of you coming were great."
"Hello WSF from the USA! I just wanted to send you a quick note to thank you for your informative site. When school starts me and some bright teens will be meeting for a small writers workshop where for our first project the theme is going to be Viking and Norse history. I've been scouring the web for references for an inspiration list I'm making for the kids and that's how I stumbled onto your web site."
"I wish I had discovered your web site sooner!"
"All the people involved were polite, professional and fun. It was a wonderful effort and I would happily invite you to be part of anything I was doing with church. I thought the way the Vikings conducted themselves and engaged with the public was terrific, Well done."
"Why had I never heard about any of these fascinating aspects of the history of my local area before, and why aren't other people doing more to promote them?"